Atis Gailis Resume
Certified GDPR expert and tech lawyer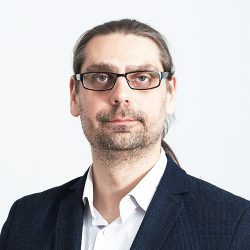 I am data protection officer at multinational group of companies operating in Europe, Caucasus and Latin America. I ensure compliance of 4finance group with applicable privacy and data protection law.
I used to be legal consultant at financial institution with focus on technologies and IT issues, personal data protection, electronic commerce, intellectual property, competition, electronic documents and electronic services.
2021 till now

data protection officer

Intrum Global Technologies SIA

2017 till 2021

group data protection officer

2013 till 2017

2009 to 2013

2007 to 2009

legal consultant

 Secretariat of Special Assignments Minister for Electronic Government Affairs

2000 to 2007
2020

CIPP/E

Certified Information Privacy Professional / Europe

(Certification no. 000270858I)

2015

Certified personal data protection specialist

Certified by Data State Inspectorate of Republic of Latvia
2006 to 2009

Web Design

Baltic International Academy

2001 to 2003

European studies

University of Latvia, obtained Masters degree in social science.

1995 to 2000

Law

University of Latvia, Faculty of Law; obtained Masters degree in Law.

1984 to 1995

Secondary education

Ogre 1st secondary school, form 1 to 12; secondary education.