Recently Court of Justice of the European Union (CJEU) launched its very own app – CVRIA. App is free and available for iOS and Android smartphones and tablets. App supports 23 EU languages and has four basic functions or sections:
Case-law – gives easy access to the latest decisions of the Courts of the CJEU (judgments, orders and Opinions);
Press releases – shows the 10 most recent press releases published by the institution;
Judicial calendar – gives an overview of the hearings, readings of Opinions and deliveries of judgments scheduled for the next five weeks;
Search – gives easy access to all the case-law of the Court. This section allows searches to be made by case number, parties' names and date and in full text mode.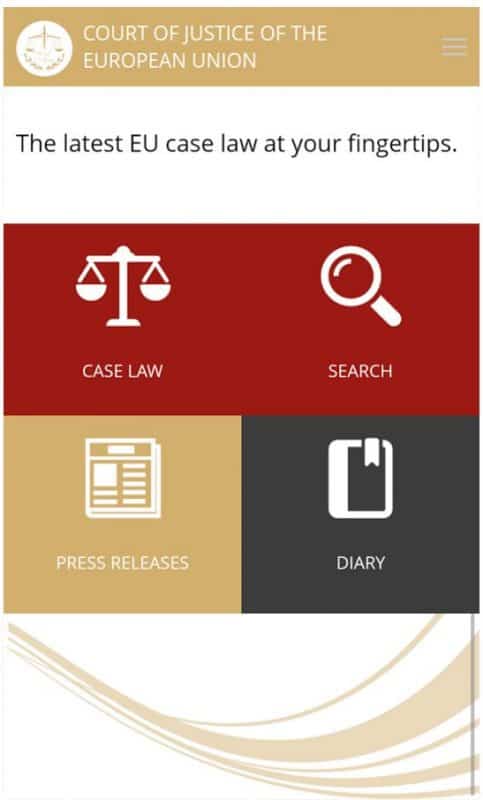 [themify_button style="blue flat" link="https://itunes.apple.com/us/app/cvria/id1099088434?ls=1&mt=8″ ]Download for iOS[/themify_button] [themify_button style="blue flat" link="https://play.google.com/store/apps/details?id=eu.europa.publications.cjeu" ]Download for Android[/themify_button]