Artificial Intelligence (AI) is hot topic – AI software AlphaGo in March defeated the world champion in Goand game such making a mark in AI history. There is no doubt that AI will change industries and our jobs – including finances. So Baker and McKenzie in their recent survey report "Ghosts in the Machine: Artificial intelligence, risks and regulation in financial markets" looked deeper into AI,  its risks and regulation in financial markets.
AI is seen bay many as a tool that will help improve financial institutions' risk management – e.g. by more in-depth risk assessment, allowing AI at the same time act on information and learn from its actions. However, there are experts that see a certain degree of risk in relaying on AI.
This stems partly from uncertainty – it is, after all, still at experimental stages in many applications including trading, portfolio management and credit assessment. As a result, the risk of malfunctioning algorithms and concerns surrounding the security, privacy and quality of data, has led to calls for new regulation.

There is an even greater unease about the regulatory response to AI. Participants in the study express a distinct lack of confidence that regulators have the adequate knowledge and skills to stay abreast of new financial technologies.
Study participants express opinion that regulators at the moment are too focused on "compliance breaches by humans directly abusing technology" to look at issues raised by AI. However, it can change in next few years.
Download and read the survey report below.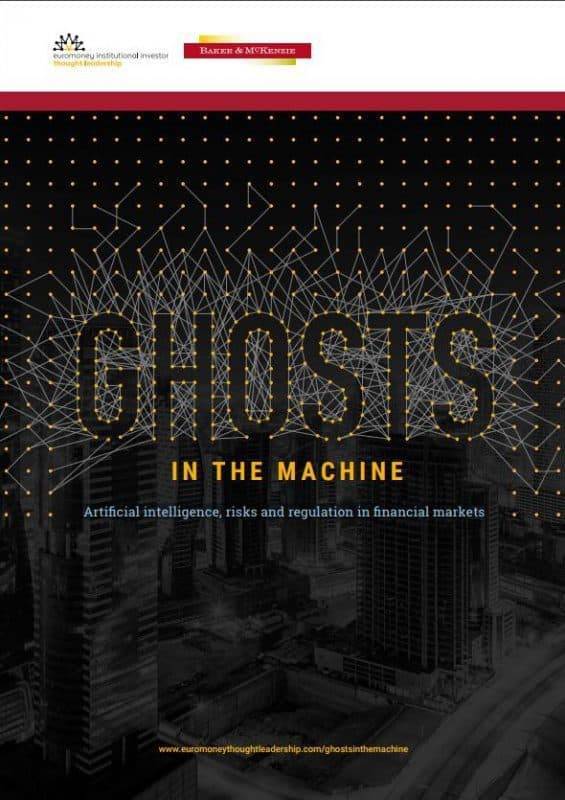 [themify_button style="blue flat" link="http://f.datasrvr.com/fr1/516/80536/Baker_McKenzie_Ghosts_in_the_Machine_2016.pdf" ]Download survey report[/themify_button]